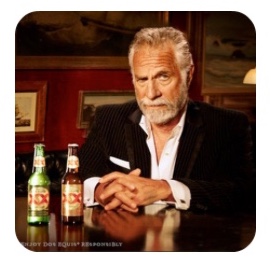 While you may not recognize the name Stephanie Courtney, chances are you know Flo, the cheery saleswoman for Progressive Insurance. Over the last decade Courtney has portrayed the character in more than 140 commercials, becoming "the personification of the company," according to chief marketing officer Jeff Charney. "She represents our core values of integrity and honesty and transparency and customer service. She's a character who has character."
Of course, Flo is far from the only fictional spokesperson to be associated with an insurance brand. Along with Allstate's Mayhem and Professor Nathaniel Burke of Farmers Insurance, these characters use plain language to inform consumers about a complicated industry. "Insurance is a pretty copy-heavy category," said Britt Nolan, chief creative officer at the ad agency Leo Burnett. "There's a lot that every insurance company is trying to say, and one of the great things about characters is that they give you a powerful, entertaining way to do a lot of the heavy lifting." So rather than unload a bunch of insurance jargon on audiences, characters like Flo allow consumers to easily learn what the brand is about.
Creating these all-encompassing spokespeople isn't simple, though. After all, people need to get to know a character before they're ready to associate it with a brand. Along with carefully casting the spokesperson, companies must also create a lot of ads so that the character becomes recognizable. If all goes well, then that spokesperson can become the face of the brand for years to come. Still, there are drawbacks to associating companies with characters. Many consumers end up connecting a brand's spokesperson with a single concept, making it difficult to inform audiences about new services through the character. Other companies have faced backlash from the public if they try to tinker with a famous face. That's what happened to the beer maker Dos Equis when it recast the Most Interesting Man in the World with a younger actor. People had gotten used to the old man who had originated the character, leading to a mixed response for the revised campaign.
Questions:
Why do so many insurance companies use fictional spokespeople in their ads?
What are the drawbacks of using a character to represent a company?
Source: Joanne Kaufman, "The Potential and Peril of Giving a Brand a Human Face," The New York Times, August 6, 2017. Photo by Annagoldbergww.