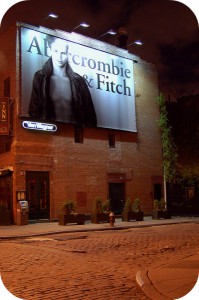 With e-commerce now commonplace, traditional retailers are having a lot of trouble convincing customers to visit their stores. After all, online outlets allow people to order almost anything they need for the best price on the market. Brick and mortar retailers, meanwhile, must rely on promotions and holiday shopping since they can't compete on price or selection. Even these strategies have become increasingly undependable, however. The most recent Christmas season saw sales rise by just 3 percent. In fact, the National Retail Federation expects overall growth in 2016 to match this meager rate.
In such a toxic environment, not even the most established brands are guaranteed to stay afloat. While RadioShack learned this the hard way last year, now it's Sports Authority's turn to feel the pain of filing for bankruptcy. Just a decade ago, the Colorado-based company was the largest sporting goods retailer in the nation. But Sports Authority steadily lost its stature shortly after being purchased by a hedge fund, leaving it saddled with debt just as the brick and mortar retail slump began. The final blow fell in January when the company failed to make a debt payment of $20 million. Now the company must shutter about 140 stores, one-third of its total, as part of its bankruptcy plan.
The news isn't much better for retailers who have managed to avoid sinking entirely. Abercrombie & Fitch, for instance, recently initiated a major rebranding campaign to reverse years of falling sales. Once known for its catalogues filled with scantily clad models and stores pulsating with dance music, Abercrombie has toned down these qualities while also drastically reducing its fleet of stores. Over the last six years the company has closed 340 locations, about one-third of its total. In 2014 Abercrombie even fired its longtime CEO, who saw sales fall by nearly a billion dollars since 2008. Along with focusing on online sales to drive growth, the company is also offering cheaper clothes to attract new customers. If the retail industry continues to decline, however, Abercrombie could eventually end up in the same boat as Sports Authority.
Questions: 
What can brick and mortar retailers offer customers that online outlets cannot? 
Will Abercrombie's rebranding efforts work? Has the retail industry changed too much for the company to keep up?
Sources: Phil Wahba, "Retailers Expect Another Year of Ho-Hum Sales," Fortune, February 10, 2016; Chris Isidore, "Sports Authority Is Bankrupt and Closing 140 Stores," CNN Money, March 2, 2016; Sapna Maheshwari, "Abercrombie Embarks On Turnaround As A Much Smaller Company," BuzzFeed News, March 2, 2016. Photo by Ludovic Bertron.