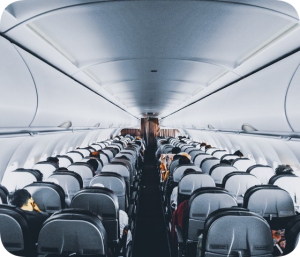 With Labor Day weekend come and gone, airlines have entered the period of the year where business travelers usually make up the bulk of their flights rather than tourists. But as the pandemic continues to disrupt life throughout the U.S., almost nothing is proceeding like normal in the air travel industry. All told, the nation's carriers are losing $6 billion per month and have laid off more than one-fifth of workers as the industry desperately looks for ways to cut costs. 
At the same time, airlines are also getting rid of profit-generating fees in an effort to bring passengers back onto planes. United, American, Delta, and other major carriers all announced last week that they would drop change fees, or the charges levied against travelers for switching or canceling flights. Although these fees generate hundreds of millions of dollars annually for airlines, they are extremely unpopular with customers who are already discouraged from flying during a pandemic. By canceling change fees, airlines are hoping that passengers will take the opportunity to travel to destinations with plenty of outdoor attractions like Colorado or Florida.
United plans to fly 46 percent of its usual schedule during October but doesn't expect demand to reach even half its pre-pandemic levels until a vaccine is developed. It's possible that airlines could also attempt to win back travelers by eliminating fees for excess baggage, which is another major revenue generator that is deeply unloved by fliers. 
Questions:
Why are major airlines no longer charging change fees for travelers?
Do you think airlines should also drop other fees such as charges for excess baggage? Why or why not?
Source: Doug Cameron, "Airlines Fight for Passengers in Weak Travel Market," The Wall Street Journal, September 7, 2020.