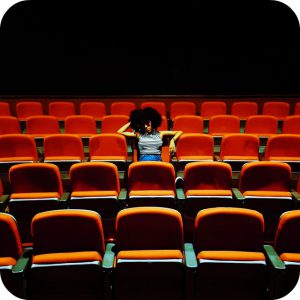 On Sunday night CBS aired the 73rd Annual Tony Awards, one of the most important evenings in American theater. But while this prestigious ceremony has been compared to Broadway's version of the Oscars, the Tonys don't attract nearly as large of an audience as Hollywood's big night. For instance, 30 million people watched the Academy Awards in February compared to just 6 million viewers for Sunday's show. Although Broadway continues to enjoy strong box office sales, many theaters have had trouble connecting with wider audiences due to the sheer amount of competition in entertainment today.
That's what the team behind BroadwayHD wants to fix. Described as "Netflix for theater," the streaming service offers high quality live captures of more than 300 professional productions for $9 per month. The idea is to provide both longtime theater lovers and new fans with regular access to the best shows possible from the comfort of their own homes. After all, many people cannot afford to spend hundreds of dollars on a night out at the theater. BroadwayHD's founders claim the service will make theater relevant for these consumers who are increasingly turning to streaming platforms for entertainment.
Still, a number of theatergoers feel that the art form must be experienced live or not at all. "For some people, they feel strongly that you're not meant to be able to go and rent and watch again," said Sydney Beers of the Roundabout Theater Company. In response to these concerns, BroadwayHD argues that generating wider interest through streaming will likely encourage more people to pay to see live theater. "That's what we're trying to get for our culture: get people to have a vocabulary about who the players are in theater, who the players are on Broadway," said BroadwayHD co-founder Bonnie Comley. "The more familiar they are with it, the better off everybody is within the industry."
Questions:
Do you think a streaming service like BroadwayHD will encourage more people to see live theater? Why or why not?
Do you think BroadwayHD will attract enough subscribers to survive in the increasingly crowded streaming video market?
Source: Joan E. Solsman, "Tony Winners Like Hadestown Available to Stream? Meet Broadway's Netflix," CNet, June 10, 2019.