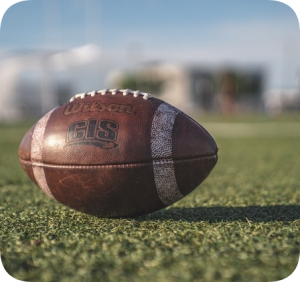 For more than 30 years, the Budweiser clydesdales have marched across millions of American television screens during the annual Super Bowl broadcast. This year, though, the horses will stay in the stable as Budweiser instead donates a portion of its marketing budget to a public service campaign. The Anheuser-Busch company has joined a $50 million effort by the Ad Council to combat misconceptions about Covid-19 vaccination. 
Other major brands like Coca-Cola, Audi, and Hyundai are also choosing not to air commercials during the big game. With the pandemic still raging, some companies are reluctant to spend $5.5 million for a 30-second spot that audiences might not want to see at this time. "I think the advertisers are correctly picking up on this being a riskier year for the Super Bowl," said marketing professor Charles Taylor. "With Covid and economic uncertainty, people aren't necessarily in the best mood to begin with. There's a risk associated with messages that are potentially too light. … At the same time, there's risk associated with doing anything too somber."
The run-up to Super Bowl LV is far more restrained than in previous years when companies would bombard social media with all sorts of ads in advance. Limited marketing budgets have led to less fanfare than usual, although brands like M&M's, Pringles, and Toyota have ads booked for the big night. Anheuser-Busch has plans as well to air commercials for Bud Light, Bud Light Seltzer, and Michelob Ultra while focusing its Budweiser budget on the Ad Council campaign. 
Questions:
Why is Budweiser not airing any ads during Super Bowl LV?
Do you think it is a good idea for some brands to not advertise during this year's Super Bowl? Why or why not?
Sources: Tiffany Hsu, "After 37 Tears, Budweiser Will Sit Out the Super Bowl," The New York Times, January 25, 2021; Mae Anderson and Dee-Ann Durbin, "Budweiser Joins Coke, Pepsi Brands in Sitting out Super Bowl," Associated Press, January 24, 2021.