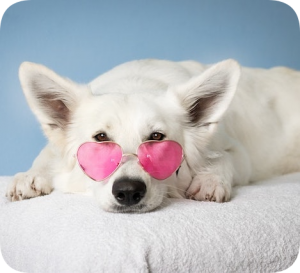 When it comes to Super Bowl ads, there are two factors that usually help companies stand out from the rest of the pack: making people laugh, or failing that, being such a big brand that people cannot help but think of your ad after the game. This year, though, the spot that took first place in USA Today's annual Ad Meter poll did not try for comedy, nor did it come from a major company that routinely tops the list. Instead, the pet food brand The Farmer's Dog won the night by tugging at people's heartstrings with an emotional ad that journeyed through a dog's life. 
This was the first "sentimental" ad to take the number one spot since Budweiser's "Lost Dog" campaign in 2015, potentially showing advertisers another avenue towards connecting with customers: put a dog in the spotlight. In fact, Amazon took third place in the poll with an ad that featured considerable support from a pooch called Sawyer. The other spots in the top five were canine-free, however, as established brands like Dunkin', Doritos, and the NFL itself ran ads that relied on humor to make a connection. Other big companies like Bud Light and T-Mobile landed in the top ten thanks to funny ads while the financial management firm Workday made a big impression with cameos from famous rock stars like Ozzy Osbourne and Billy Idol. 
Still, other companies like M&M's and DoorDash tried for comedy but fell short according to voters, with both landing towards the bottom of USA Today's poll. The worst ranked ad of the night was an announcement for the band U2's upcoming residency in Las Vegas, which sank to the bottom perhaps because of the presence of an unsettling computer-generated baby that talked to the audience. Michelob Ultra and Heineken also fell short of expectations in a broadcast that saw beer brands return to the Super Bowl airwaves after decades of dominance by Budweiser and Bud Light. 
Questions:
Why do you think Super Bowl advertisements that featured dogs connected so well with viewers?
What are the potential benefits and drawbacks of producing a humorous Super Bowl ad? 
Source: "Complete Results, 1 Through 51, From USA Today Ad Meter's Super Bowl Commercials," USA Today, February 14, 2023.