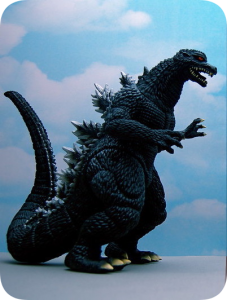 Movie theaters across the country closed for months last year due to the Covid-19 pandemic and then struggled to recover once other businesses began to reopen. After Tenet disappointed at the box office during the summer, other would-be blockbusters like Wonder Woman: 1984 and Raya and the Last Dragon were simultaneously released in theaters and on streaming services. This radical change in distribution made industry observers and uneasy theater owners wonder if moviegoers would continue to remain at home as the vaccines cause the pandemic to subside. 
Some of these fears have been eased with the relative success of Godzilla vs. Kong, Warner Bros' monster battle that has sold $49 million in tickets domestically since its release one week ago. This represents the most substantial seven-day total for a new movie since the start of the pandemic in March 2020. The film is also currently streaming on HBO Max, making its current haul at the box office even more notable and encouraging an atmosphere of cautious optimism among exhibitors. "On one hand it's very exciting and thrilling because it says theaters are back," Chris Johnson, CEO of the movie theater company Classic Cinemas. "On the other hand I do caution everybody that we have to see if this is sustainable."
It's possible that Gozilla vs. Kong had such a good first week because it did not have much competition at the box office. "The question is if there was another big movie out at the same time, would that bring a whole new group out to see that?" said box office analyst Bruce Nash. "Or would it just cut into Godzilla's numbers?" The movie's nearly $50 million opening is also a far cry from what it would have been in a pre-pandemic movie environment. Still, Gozilla vs. Kong's international haul of more than $235 million shows that the global market could make up for lost ground if U.S. movie theaters continue to struggle.
Questions:
Why has the box office performance of Godzilla vs. Kong made some optimistic about the future of U.S. movie theaters?
Do you think that consumers will want to return to movie theaters after the pandemic, or will they continue to stream content from home?
Source: Steven Zeitchik, "'Godzilla Vs. Kong' Is the First Film 'Hit' of the Vaccine Era. But That Era Still Contains Plenty of Cloudiness," The Washington Post, April 7, 2021. Photo by JD Hancock.