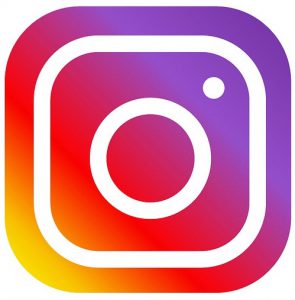 For years fashionable firms have depended on Instagram to showcase their goods to the social network's more than 1 billion monthly users. Along with helping companies develop into stylish brands, the photo-sharing platform also serves as a key source of traffic to online stores. For instance, a designer can post a photo of a new dress and attach a link where customers can go to purchase it.
Now Instagram plans to take that concept to the next level by allowing a group of 20 brands to sell products directly on the social network. According to a recent announcement by the Facebook-owned platform, users will be able to click on an item posted by a partnered company, see its price, and move on to an order form. Customers can then check out using a PayPal account or credit card that can be saved for future purchases. Established apparel brands such as Adidas and Prada have signed on for the pilot program as well as newer operations like Kylie Jenner's Kylie Cosmetics. These companies will pay for credit card fees and other checkout costs, with Instagram determining exactly what to charge retailers as the program progresses.
Company representatives said that the new shopping feature will act as a natural extension of how consumers already view Instagram. After all, more than 130 million users have taken advantage of the site's product tagging system to promote their goods. "People were already shopping on Instagram," said the company's head of product Vishal Shah. "They were just having a hard time doing it." The shopping feature could also provide Instagram with loads of data about the types of products that their users like to buy. Of course, customers might not be too happy about this fact given the recent privacy-related troubles of Instagram's parent company Facebook. If the shopping feature proves to be popular, however, the social network could likely expand operations to include more brands.
Questions:
Could in-app purchases on platforms like Instagram grow to rival major online retailers like Amazon? Why or why not?
Do you think privacy concerns will discourage consumers from using Instagram's new shopping feature? Why or why not?
Source: Jeff Horwitz and Sarah Nassauer, "Instagram Encroaches on Amazon With New Shopping Feature," The Wall Street Journal, March 19, 2019.