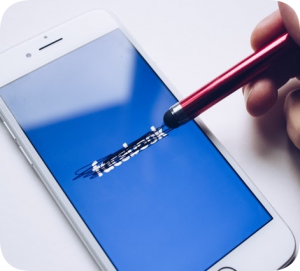 The company formerly known as Facebook is going through something of an identity crisis.  Rebranded as Meta last year, the tech giant changed its name in order to signal its transition from social networks to the virtual world of the "metaverse." Although the company has staked its future on this unproven concept, this week Meta had to contend with the consequences of a miserable earnings report that painted a gloomy picture of its present situation. 
In the most alarming news, Meta learned that the user base of its flagship platform Facebook dropped for the first time in its 18-year history. While Meta's "family of apps" like Instagram and WhatsApp saw moderate gains among users, its loss of more than half a million Facebook followers wounded the company that once built its reputation on nonstop user growth. What's more, recent changes to iPhone's privacy policy made it more difficult for Meta to collect user data for targeted advertising, costing the company $10 billion in annual revenue. Google is also increasingly taking over the online advertising market, all of which makes investors nervous about Meta's long term prospects.
As a result, Wall Street traders put their unease on full display yesterday as Meta's stock price plunged by 26 percent, wiping out more than $230 billion in market value in one swoop. This price plummet led to volatility throughout the market as investors responded to Meta's catastrophic drop. To make matters worse for the company, it does not seem like its troubles will go away anytime soon. Along with Whatsapp's inability to generate revenue and Instagram potentially reaching its user cap soon, analysts are also concerned that Meta's rampant spending on the metaverse could prove to be a bust. Add to that increased competition from TikTok and the potential of antitrust action against the company, and Meta does not seem like the best bet at the moment. 
Questions:
What are some of the factors that caused Meta to recently lose more than $230 billion in market value?
Do you think Meta's huge investment in the metaverse will pay off in the long term? Why or why not?
Source: Mike Isaac, "Six Reasons Meta Is in Trouble," The New York Times, February 3, 2022.