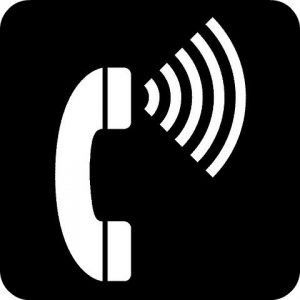 Back in the pre-Internet days, companies would pay a fortune to set up services that allowed them to limit the number of phone lines used in the office. This meant that a company with 100 employees could use a single number with extensions rather than set up 100 seperate lines. Once caller ID came on the scene, these systems would display the same name to the receiver whether the call was coming from the mailroom or the C-suite.
This pricey service remained the gold standard until the Internet expanded, which drastically lowered the cost of relying on a unified number. Now businesses can limit their phone lines and take advantage of other advanced features like automatic calling. While frequently used by pharmacies and banks to send reminders to customers, most people have become familiar with "robocalls" through telemarketers and scammers. These unsavory individuals set up mini call centers by using cheap software to automatically dial thousands of numbers drawn from massive data lists. What's more, robocallers can also "spoof" caller ID to make a phone number seem more familiar to the receiver.
For instance, a person living in a 312 area code will come across tons of robocalls that begin with 312. In the old days, it would have been easy to identify and block anyone that was abusing the automatic calling system in this manner. Now, however, telecommunications companies are scrambling to figure out ways to get rid of robocallers. One proposed system would set up a verification process that people could use to screen their called ID, but experts say it will take two to five years to implement. Another potential answer relies on a set of rules recently passed by the FCC that allows telecoms to block unused numbers as well as those appearing on a "Do Not Originate" list. This isn't a surefire solution either, though, so for the time being people must be vigilant about which calls they answer. Even in our technologically advanced age, caller ID won't tell you the whole story.
Questions:
Why have "robocalls" become so commonplace?
Why do you think it is so difficult for telecom companies to put a stop to robocalls?
Source: Katherine Bindley, "Why Are There So Many Robocalls? Here's What You Can Do About Them," The Wall Street Journal, July 4, 2018.