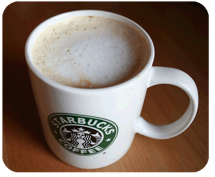 When Howard Schultz first joined Starbucks as marketing director in 1982, the small Seattle company made most of its money selling coffee-making equipment. Once Schultz landed the CEO position, however, matters changed drastically. Looking to bring the European café experience to American shores, Schultz transformed the regional chain into an international behemoth within two decades.
Starbucks changed again when Schultz stepped down as CEO in 2000. After a rapid expansion saw the company grow to more than 15,000 stores by 2007, executives began concentrating more on cutting costs rather than creating atmosphere. Much to Schultz's dismay, the brand became a symbol of bland corporate ubiquity and convenience, the caffeinated equivalent to McDonald's. In order to combat these image issues, Schultz used his influence as chairman of the board in 2008 to reinstate himself as CEO. With the company's stock price plummeting 50 percent over the previous year, he responded harshly by laying off most of his top executives and closing 800 U.S. stores.
Some commentators at the time saw these extraordinary measures as the last actions of a dying company. But Schultz was just getting started with Starbucks' transformation. Along with cutting costs, he also concentrated on building his staff's skills by shutting down all stores for half a day so that baristas could re-learn how to make espresso. Schultz also plunked down $30 million to bring more than 10,000 store managers to New Orleans for a morale-building vacation. Soon enough consumer interest began to increase as products like the Pumpkin Spice latte brought in a whole new clientele. Now that the company is stable once more, Schultz is preparing Starbucks for its next metamorphosis. This includes expansions into lucrative global markets like China, as well as a push towards integrating mobile payments and other technological advancements. What's more, the company's $620 million purchase of the beverage retailer Teavana shows that Starbucks intends to do for tea what it did for coffee in the 1990s. And with no one less than Oprah leading the marketing charge for the company's new tea line, there's a good chance that the shape of Starbucks' success will change yet again.
Questions:
Why do successful companies like Starbucks often experience growth problems?
Does the purchase of Teavana seem like a good move for Starbucks?
Source: Davd A. Kaplan, "Starbucks: The Art of Endless Transformation," Inc., June 2014. Photo by Justin Daoust.