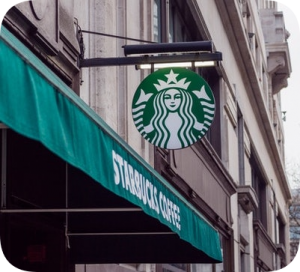 Last week, we looked at how retailers like H&M and Nike as well as major corporations like Apple and ExxonMobil suspended their operations in Russia due to the invasion of Ukraine. And while this list of companies is long and full of prominent names, it does not include major American brands like Coca-Cola, Starbucks, KFC, and many others that continue to operate in Russia. As a result, users on social media have recently piled criticism onto these companies to pressure them into leaving the country.
Still, many businesses cannot automatically cut off ties to Russia, especially food service chains that have franchised to independent owners. For example, most Starbucks cafes and Yum Brands restaurants (KFC and Pizza Hut) in Russia are owned by franchisees, which makes it difficult for corporations to halt operations. In fact, Starbucks CEO Kevin Johnson wrote a letter to employees explaining how the company's 130 Russian locations were "wholly owned and operated by a licensed partner." The letter went on to explain that Starbucks would donate the royalties from its Russian sales to humanitarian efforts in Ukraine. 
Other conglomerates depend on Russia for key materials, such as Boeing which imports its supply of titanium from the nation. Although the aerospace company announced that it would source the metal from a different country during the current conflict, it does not plan to pull out of a joint Russian venture to produce titanium. McDonald's, which directly owns about 900 Russian locations, at first resisted calls to boycott before finally releasing a statement saying that it would temporarily suspend operations in the country. "The financial impact [of companies leaving Russia] is not going to rock the market or their particular stock price," said Gary Kalman of the financial-corruption watchdog group Transparency International. "I do think that the reputational threat is larger in terms of people's perception."
Questions:
Why is it difficult for food-service companies like Starbucks to halt operations in Russia?
Do you think companies that continue to operate in Russia will damage their brands by doing so? Why or why not? 
Source: Jacob Bogage and Aaron Gregg, "Businesses Are Fleeing Russia. McDonald's and Pizza Hut Are Sticking Around," The Washington Post, March 7, 2022.