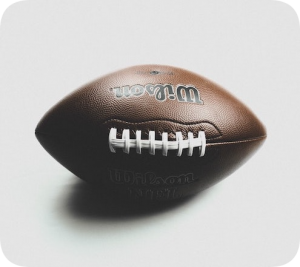 Each year, media companies spend tens of billions of dollars for the rights to broadcast sporting events from professional leagues like the NBA, NFL, and Major League Baseball. In fact, by 2024 Disney, Comcast, Paramount, and Fox are expected to spend a combined total of $24.2 billion on broadcast rights for sports, almost double what they paid ten years ago. That is, unless tech conglomerates like Apple and Google splash even more cash in an effort to expand into this lucrative territory.
Although broadcasters have long held the rights to show professional sports, traditional media enterprises like cable companies have seen their power diminish in recent years due to the rise of online competitors. Since 2015, pay-television providers have lost more than a quarter of their subscribers, amounting to about 25 million households that are largely opting to pay for services like Netflix and Hulu instead of cable. As a result, cable companies have less money to spend on expensive sports rights. DirecTV, for example, recently announced that it would not renew its contract for NFL Sunday Ticket, the league's service for showing out-of-market games to subscribers. The NFL increased the rights price from $1.5 billion to $2.5 billion, sending DirecTV packing while simultaneously attracting the interest of Apple and Google.
Traditional media companies are now becoming understandably nervous about tech firms with ready cash moving into the sports space. After all, in 2021 sporting events accounted for 95 out of the 100 most watched programs on television. If cable companies lose their access to professional sports, it could potentially mark the end of an industry that is already struggling to stay relevant in the internet age. "It's hard when you're competing with entities that aren't playing by the same financial rules," said former Disney CEO Bob Iger. According to analysts, Apple is currently seen as the frontrunner to take over a number of NFL media properties, but Google is watching closely as it attempts to make YouTube the new destination for sports. 
Questions:
Why do companies spend billions of dollars for the rights to broadcast sporting events?
Why are media companies worried about tech firms like Apple and Google moving into sports broadcasting?
Source: Tripp Mickle, Kevin Draper and Benjamin Mullin, "Why Big Tech Is Making a Big Play for Live Sports," The New York Times, July 24, 2022.