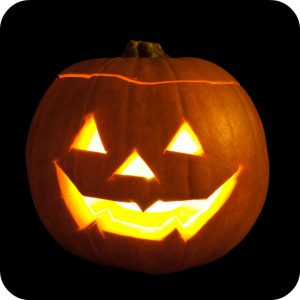 Tomorrow night, children across the country will put on costumes and head out in search of as much candy as they can carry. And while many adults will accompany these kids on their sugary quests, plenty of others will be getting into the Halloween spirit without doing any trick-or-treating. After all, in recent years adults have become just as excited about All Hallow's Eve as the most candy-crazed kids.
In fact, last year half of all Americans purchased a costume as overall Halloween sales rose to more than $9 billion, up from less than $4 billion a decade ago. This year experts expect that 175 million people will get into the festivities. These estimates include everyone from people who simply stock up on candy for trick-or-treaters to those spooky souls who transform their homes into haunted houses. What's more, 20 percent of Americans are planning to put their pets into costumes.
Although it's hard to say whether or not the nation's dogs will appreciate wearing their seasonal finery, one thing is for certain: all this Halloween buying is great news for retailers. Americans who celebrate the holiday will spend an average of $86.79, with the bulk of their budget going towards costumes and accessories. This sales bump will provide companies with extra cash that they'll need for the upcoming holiday season, which remains the most profitable time of the year for retailers. Still, Halloween is becoming an increasingly important date on the calendar for many businesses and could only get bigger as the years go by.
Questions:
Do you think the amount of money that Americans spend on Halloween will continue to grow? Why or why not?
How does Halloween help retailers prepare for the upcoming holiday season?
Sources: Cheyenne Buckingham, Charles Stockdale and John Harrington, "Halloween Spending: 25 U.S. Cities That Invest Heavily in This Haunted Holiday," USA Today, October 19, 2018; Steve Strauss, "Tricky Halloween Season Can Be a Treat for Small Businesses," USA Today, October 3, 2018. Photo by William Warby.