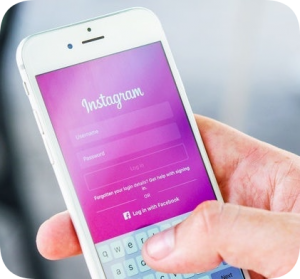 Influencers who amass huge followings on social networks like Instagram and TikTok can earn big money through sponsored posts and other partnerships with brands. But promotional opportunities do not come around every day, and often influencers must deal with inconsistent income as brands pay for exposure one month and then opt out the next. That's why Instagram is testing a new service for content creators that will allow them to charge money to subscribers who will then have access to exclusive content. 
The pilot program is starting with a wide range of monthly prices, stretching from just 99 cents all the way up to $99.99. What's included in these subscriptions is ultimately up to the creator but can include rewards such as exclusive live broadcasts, Instagram Stories, and badges to distinguish subscriber avatars from others. "Our main goal here is that we help creators make a living," said Instagram executive Ashley Yuki. "We're trying to think of all the ways that we can build monetization products where that's possible." 
Although just 10 influencers are taking part in the initial testing phase, Instagram plans to expand the program to more users as it continues to fine-tune features. Since these early stages will likely last a while, the social network will not take any share of creators' revenue until at least 2023. Still, Instagram is confident that the new service will be a success since subscriber content is so similar to what already appears in users' feeds. "One of the biggest differentiators here for creators and for fans is just the convenience of the fact that you actually know how to use all these things already. You're already on Instagram," said Yuki. "The convenience of just having it all where the conversation and connection is already happening, we think is going to be one of the strongest points of this for both creators and for fans."
Questions:
What are the potential disadvantages of earning money through sponsored content on social networks like Instagram?
Do you think Instagram's subscription service for creators will be a success? Why or why not?
Source: Sarah Perez, "Instagram launches early test of creator subscriptions in the US," TechCrunch, January 19, 2022.