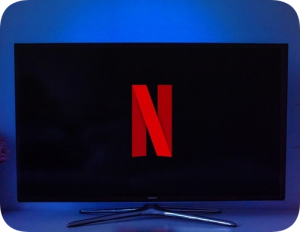 Netflix revolutionized the entertainment industry after the company launched its streaming service in 2007, creating an on-demand platform that was soon imitated by many competitors. Although Netflix still has the largest audience in the industry with 220 million subscribers, the company faces strong competition from services like Disney+, HBO Max, and many others. No longer the only game in town, over the years Netflix has spent big on original television series and movies in order to stand out from this increasingly crowded pack. In 2022, for example, the company plans to spend more than $20 billion on new programming. 
Still, all the money in the world can't guarantee that subscribers will stick around when they have so many streaming options to choose from. Netflix learned this fact the hard way last week when the company made an announcement that it had lost subscribers and seen its revenue growth slow to a crawl. Share prices in Netflix plunged by 35 percent as a result, wiping out $54 billion in market value in the process. Faced with this major reality check, the company plans to revamp its content development model in order to adapt to changes in the market. While Netflix still plans to spend tens of billions on new shows and movies, the streaming giant says that it will become more involved in the production process and potentially approve fewer projects.
After all, Netflix churned out more than 500 original programs last year, much of which remained almost entirely unknown to users who were already inundated with tons of content. To prevent titles from getting lost in the shuffle, the company plans to launch promotional campaigns similar to those devised by major television networks and movie studios. Netflix is also considering the addition of a cheaper, ad-supported level of membership to target cost-conscious customers facing subscription sticker shock. The company may also crack down on password sharers in an effort to boost revenue. Netflix will also stop striking mega-deals with certain showrunners to exclusively produce content for the streaming giant, with previous agreements worth hundreds of millions of dollars showing few positive results. 
Questions:
What are some potential reasons why Netflix has recently lost subscribers?
How does Netflix plan to combat its falling subscriber rate?
Source: Joe Flint, "Netflix, Facing Reality Check, Vows to Curb Its Profligate Ways," The Wall Street Journal, April 21, 2022.