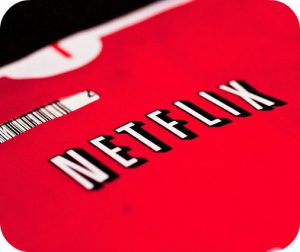 For many Americans the holiday season is the perfect time to relax and watch some TV as another long year draws to a close. Of course, one of the most popular genres among viewers in December are Christmas movies, such as Netflix's recent hit A Christmas Prince. Along with its seasonal appeal, the movie also seems to have a "so bad it's good" quality that many have found irresistible. In fact, social media users have been buzzing about it so much that a couple of days ago Netflix entered the fray with a comment of its own. "To the 53 people who've watched A Christmas Prince every day for the past 18 days: Who hurt you?" read a tweet posted by the Netflix US account on Wednesday.
The cheeky tweet quickly went viral, collecting more than 100,000 retweets and millions of user impressions. But while many laughed off Netflix's comment, others recognized a more sinister quality around it. "This is amazing. Except for the 'watching us like big brother' part," responded one Twitter user. Some accused Netflix of not only spying but also of shaming the watching habits of its viewers. Despite the slight backlash, though, the company remained snarky and clever in its replies. To a user who asked why the streaming service was "calling people out," Netflix responded, "I just want to make sure you're okay."
On the one hand, this amusing episode shows how even the most successful promotional efforts can't please everyone. Netflix could have backpedaled and apologized to those who criticised their tweet, but instead the company stuck to its lighthearted tone and handled the response well. On the other hand, however, maybe the company's critics have a point. After all, Netflix does know what every single one of its viewers watches, if only just to power its recommendation engine. But some wonder how else the company uses this information, which is why a number of people didn't think Netflix's joke was very funny. Still, none of this is likely to affect the company's performance in the short term. Netflix plans to spend as much as $8 billion on original content next year, which will amount to approximately 80 movies. As of yet, there's no word if A Christmas Prince 2 will be among those planned titles.
Questions:
Do you think Netflix's tweet was effective? Or did it perhaps cross a line? Why or why not?
How else could Netflix have handled the response to its viral tweet? Do you think the company ultimately chose the right course of action?
Sources: Hayley Tsukayama, "Netflix's 'Creepy' Tweet Reminds Us All How Closely It's Watching Us," The Washington Post, December 11, 2017; Seth Fiegerman, "Netflix to Spend Up to $8 Billion on Programming Next Year," CNN, October 16, 2017.