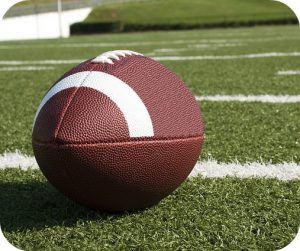 This past Sunday, the New England Patriots defeated the Los Angeles Rams in one of the most boring Super Bowl matchups of all time. The winning team only managed to score a single touchdown, and even that exciting moment didn't arrive until the fourth quarter. As a result, ratings for the big game dropped to their lowest point in a decade. While CBS managed to bring in 111.3 million Super Bowl viewers in 2017, two years later that amount fell 12 percent to 98.2 million people.
Still, the Super Bowl isn't the only live television event that has experienced a drop in ratings recently. Last year the viewership for the Emmys fell 11 percent from 2017 while the 2018 Oscars hit an all-time ratings low. Meanwhile, January's broadcast of Rent received the lowest ratings of any live musical ever. The 2018 NBA Finals also lost viewers compared to the previous year.
But even with the Super Bowl's recent ratings drop, no other American television broadcast comes close to capturing such a huge audience. That's why CBS reportedly charged as much as $5.3 million for 30 seconds of Super Bowl airtime this year. The two spots that performed best in USA Today's annual Ad Meter poll both included celebrities, with one from the NFL that featured big-name football stars and another from Amazon that relied on Harrison Ford. Not every celeb spot was a success, though, as ads featuring supermodel Karli Kloss and the late Andy Warhol plummeted to the bottom of the Ad Meter standings. According to experts, famous people run the risk of alienating their audiences if they endorse the wrong type of product. "It's no secret that using a celeb is purely about borrowing equity," said ad executive James Bray. "So, as a celeb, you must decide who gets to borrow not just you, but more importantly your fans."
Questions:
Do you think the ratings for live television events like the Super Bowl will continue to drop? Why or why not?
What sort of risks does a celebrity take when they endorse a product?
Sources: Brian Steinberg, "Super Bowl Ads Put Celebrities in Frenzied Field of Play," Variety, February 2, 2019; Kevin Draper, "Boring Game Plus New Orleans Rebellion Leads to Ratings Drop," The New York Times, February 4, 2019; Travis Clark, "Super Bowl Ratings Hit a 10-Year Low as Live TV Events Continue to Bleed Viewers," Business Insider, February 4, 2019. Photo by U.S. Department of Agriculture.