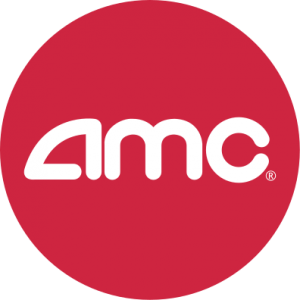 With hundreds of American movie theaters closed since March, the film exhibition industry has made several attempts to return to business only to reverse course soon after. AMC Theatres, for instance, announced plans to reopen on July 15th but scrapped that idea as coronavirus cases spiked across the U.S. Despite these setbacks, though, the nation's largest theater chain has now set August 20th as its return date. What's more, AMC plans to charge just 15 cents per admission on the day it reopens its doors.
The company will run its "Movies in 2020 at 1920 Prices" promotion at about 100 locations that will employ strict disinfecting procedures and social distancing guidelines. Although new releases like Tenet and Mulan will not be in theaters for another couple of weeks, AMC will show classic titles and recent hits like Ghostbusters, Back to the Future, and Black Panther. "We are thrilled to once again open our doors to American moviegoers who are looking for an opportunity to get out of their houses and apartments and escape into the magic of the movies," said AMC CEO Adam Aron.
Of course, it remains to be seen if moviegoers will actually be willing to leave their homes to watch old titles they could just as easily queue up from the comfort of their couches. AMC appears to have anticipated this possibility by striking a deal with Universal that could have an enormous impact on the movie industry going forward. At the end of July, the chain reversed a decades-long exclusivity model by allowing Universal to release films on-demand after just three weeks in theaters. Traditionally, studios have had to wait 70 days until they could release movies for streaming rentals. With that window now shortened to a mere 17 days, however, it could serve as the new model for film distribution in the future.
Questions:
Do you think movie theater chains will be able to attract customers during the pandemic? Why or why not?
How could AMC's recent deal with Universal potentially change the future of film distribution?
Sources: Jake Coyle, "AMC to Offer 15-Cent Tickets on First Day of Reopening," Associated Press, August 13, 2020; Jonathan Vanian, "AMC Movie Theaters Will Reopen on Aug. 20 With 15-Cent Tickets," Fortune, August 13, 2020; Frank Pallotta, "Universal and AMC Theatres Strike a Deal Allowing New Films to Play at Home Sooner," CNN, July 28, 2020.