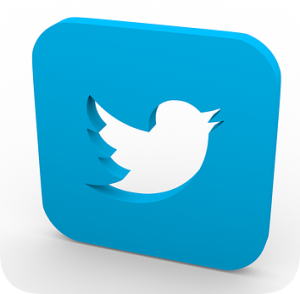 Tesla owner Elon Musk has never been shy about seeking the spotlight, and for years he could always find an easy audience by talking to his Twitter following of more than 100 million people. Even that level of attention wasn't enough for the world's richest man, however, who purchased the social network outright at the end of October for a whopping $44 billion. That gargantuan price tag now ranks as history's largest leveraged buyout of a tech firm, although it remains to be seen if Musk will see much of a return on his investment. Not only must the new CEO contend with Twitter's consistent financial losses, but also his chaotic start to the job has agitated both longtime users and advertisers. 
Musk claims that Twitter loses $4 million per day, which he used as justification to fire roughly half of the company's 7,500 employees last Friday. In a further effort to generate revenue, Musk announced that the social network would sell verification checkmarks that are usually reserved for accounts belonging to public figures, celebrities, and journalists. Both of these measures were received very poorly on Twitter, though, causing Musk to reduce his initial price for checkmarks from $20 per month down to an $8 subscription. Meanwhile, analysts expect that a sizable chunk of the company's content moderation team departed in last week's mass layoff, leading to uncertainty about the kind of content that will be allowed on the platform.
As a result, many brands have suspended marketing efforts on Twitter out of fear that their ads could appear alongside toxic speech or harassment. Volkswagen Group, United Airlines, and General Motors all paused their ad campaigns on the platform last week, a loss of $1.7 million per month for GM alone. The outdoor apparel retailer REI said that it pulled ads off of the site "given the uncertain future of Twitter's ability to moderate harmful content and guarantee brand safety for advertisers." Musk responded to these actions by tweeting to his 114 million followers that there would be a "'thermonuclear name & shame' campaign against brands that had stopped advertising on the platform." Needless to say, this kind of rhetoric has failed to win back the confidence of advertisers. "We are witnessing the real-time destruction of one of the world's most powerful communications platforms," said Nicole Gill of the nonprofit group Accountable Tech. "Unless and until Musk can robustly enforce Twitter's existing community standards, the platform is not safe for users or for advertisers."
Questions:
Why are some companies afraid to advertise on Twitter currently?
Will Elon Musk eventually win back the confidence of advertisers? What actions do you think he should take in order to do so?
Source: Tiffany Hsu, "Twitter's Advertisers Pull Back as Layoffs Sweep Through Company," The New York Times, November 4, 2022; Ryan Mac, "Facing a Tide of Criticism, Elon Musk Is Tweeting Through It," The New York Times, November 7, 2022.