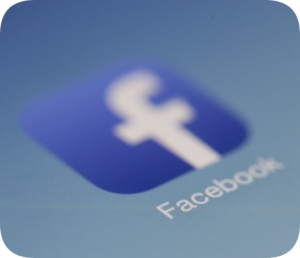 2022 has been a tough year for Meta, the company formerly known as Facebook. In February we examined how the social media giant lost $230 billion in market value in a single day. Then in September, we looked at the company's premier platform Instagram and how it angered many users by trying to emulate the short-video format of TikTok. Many of Meta's woes stem from recent changes to Apple's terms of service that prevent digital advertisers from collecting data on users. This has hindered Meta's targeted ad business, leading to an estimated loss of $10 billion in sales revenue. Further changes from Apple could require Meta to give the iPhone-maker a 30 percent cut of all sales made from in-app purchases.
Despite these outside obstacles, however, Meta's biggest problem might be self-inflicted. According to the Financial Times, investors are "disgusted" with CEO Mark Zuckerberg's enormous monetary commitment to the metaverse, the virtual reality world that the company has spent $15 billion on this year alone. The company has little to show for this investment, with reports revealing that not even the developers of the metaverse like using it. In fact, one leaked memo includes a Meta vice president pleading with developers to spend time in Horizon Worlds, the company's flagship metaverse platform. "Why don't we love the product we've built so much that we use it all the time?" wrote Meta VP Vishal Shah. "The simple truth is, if we don't love it, how can we expect our users to love it?"
Then came the company's subpar earnings report in October, which one Wall Street analyst described as a "train wreck." As a result of all these issues, in recent weeks Meta's stock value has continued to drop in the double digits. The company's shares tumbled 24 percent in one day last week, contributing to a decline of more than 70 percent from this time last year. All told, Meta has lost $700 billion in market value over the course of 2022. Investors are understandably upset, especially about the expensive metaverse project. Still, there's little they can do to change things since Zuckerberg controls 55 percent of Meta's voting shares. "If any other company had done this you'd have activist investors writing letters, proposing alternative slates of directors, demanding change,"  said financial analyst Jim Tierney. "I think Mark heard crystal clear what investors wanted. He's made his decision."
Questions:
Why has Facebook's market value plunged by $700 billion over the course of 2022?
Do you think Meta CEO Mark Zuckerberg's investment in the metaverse will pay off in the long term? Why or why not?
Sources: Alex Heath, "Meta's Flagship Metaverse App is Too Buggy and Employees Are Barely Using It, Says Exec in Charge," The Verge, October 6, 2022; Aimee Picchi, "Meta's Value Has Plunged by $700 Billion. Wall Street Calls It a "Train Wreck," CBS News, October 28, 2022; J. Clara Chan, "Apple vs. Everyone: Why Rivals Are Sharpening Knives," The Hollywood Reporter, November 2, 2022; Grace Kay, "Meta Investors Reportedly 'Got More Disgusted' With Mark Zuckerberg's Metaverse Plans After He Doubled Down in the Company's Earnings," Business Insider, November 2, 2022.