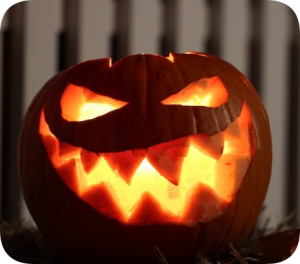 After years of unease, this year Americans are approaching holidays like Halloween with a level of enthusiasm not seen since pre-pandemic times. According to a survey from the National Retail Federation (NRF), 69 percent of consumers plan to celebrate Halloween this year, an amount that is on par with the stats from 2019. "As consumers continue to return to pre-pandemic behaviors, retailers are prepared to meet that demand and help make this holiday a fun and memorable one," said NRF CEO Matthew Shay.
Experts estimate that Americans will spend $10.6 billion on products like Halloween costumes and candy this year, up from last year's $10.1 billion. Sweet treats will be especially costly for consumers, with candy prices up 13 percent compared to 2021. Costs have soared due to a poor sugar beet crop in Northern states as well as supply chain disruptions resulting from the Russia-Ukraine war. The rise in candy prices exceeds the consumer price index for food, which has increased 11.2 percent from similar inflationary pressures. 
The average consumer spends about $100 on Halloween items, but that's not the only holiday that people will be preparing for in October. With budgets stretched across the country, many consumers are looking out for early deals on their Christmas shopping. Retailers say they plan to offer more holiday promotions than last year, although sales could still be staggered throughout the season to keep people consistently shopping. 
Questions:
Why have candy prices increased significantly compared to last year?
Why do retailers stagger holiday promotions throughout the season? Do you think they should concentrate on single-day sales events like Black Friday instead?
Sources: Jia Wertz, "Halloween Spending Projected To Hit A Record $10.6 Billion For 2022," Forbes, October 20, 2022; Michelle Cheng, "Here's How Inflation is Making Halloween More Expensive," World Economic Forum, October 25, 2022.