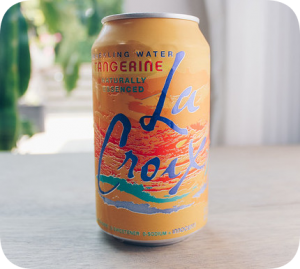 For decades Lacroix sparkling water sat on the bottom shelves of countless grocery stores next to high class competitors like Perrier and S.Pellegrino. Too niche for regular consumers and too cheap for mineral water drinkers, LaCroix struggled for relevance until a company called National Beverage acquired it in the 1990s. Along with developing new flavors and adding more carbonation, the company also redesigned LaCroix's cans and increased distribution around the country. By the mid-2000s many consumers began to turn away from sugary sodas in favor of healthier alternatives, creating the perfect environment for LaCroix to thrive. 
Rather than market the drink to upscale consumers of mineral water or regular soda, National Beverage focused on winning over diet soda drinkers. The company stocked the beverage at major retailers like Target and Whole Foods and also reached out to customers on social networks like Instagram and Twitter. While this is standard practice for marketers today, at the time LaCroix's cost-effective approach seemed highly risky. As the 2010s rolled on, however, the fizzy drink skyrocketed in popularity. By 2017 National Beverage was valued at $4.1 billion as LaCroix's colorful cans began popping up everywhere.
Unfortunately, those days could be the pinnacle of LaCroix's success. Once the drink became a national sensation, major beverage companies moved aggressively into the mineral water market. While Pepsi made a splash with Bubly, Coca-Cola released sparkling versions of Dasani and paid $220 million for the Mexican mineral water brand Topo Chico. All of these brands have seen their market share increase over the past year while LaCroix's share has decreased. Although it remains the top selling sparkling water in the U.S., analysts fear that LaCroix will not be able to keep up with the competition. Not only does National Beverage have fewer resources than its rivals, but also the leadership of CEO Nick Caporella has come into question. Although he was the major force behind LaCroix's revival, Caporella has faced a number of lawsuits from former employees who describe him as an erratic and unpredictable boss. Only time will tell if National Beverage will be able to overcome these issues and keep their place at the top of the mineral water market.
Questions:
How did LaCroix grow into a major beverage brand?
What sort of problems does LaCroix face going forward? Do you think the brand will be able to overcome these obstacles? 
Source: Lauren Etter and Craig Giammona, "Battle of the Bubbles," Bloomberg BusinessWeek, August 22, 2019. Photo by Stock Catalog.