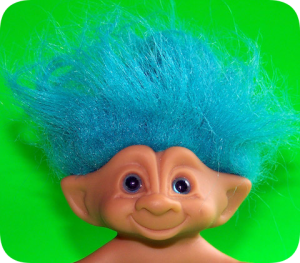 In early March, the movie studio Universal had already spent millions of dollars marketing its upcoming title Trolls World Tour in anticipation of its April 10th release. When the coronavirus pandemic shut down theaters across the nation, though, Universal made the bold decision to release the movie through on-demand platforms like Apple TV and Amazon. The gamble paid off handsomely for the movie studio: after three weeks on the market for $20 per rental, Trolls World Tour brought in more than $100 million. That's more money than the original Trolls earned during its entire five-month run in theaters.
Industry insiders predict that the sequel's massive success could convince more studios to release films on-demand and in theaters at the same time. Not only did Universal earn a ton of cash quickly, but it also got to keep a much higher share of the profits. Studios usually retain only about 50 percent of box office receipts since they must split sales with movie theaters. For on-demand viewing, however, companies like Universal keep as much as 80 percent of rental fees. "The results for Trolls World Tour have exceeded our expectations and demonstrated the viability of (paid video on-demand)," said NBCUniversal CEO Jeff Shell. "As soon as theaters reopen, we expect to release movies on both formats."
Of course, movie theaters are far from happy with the studio's potential plans for future releases. In fact, the CEO of AMC Entertainment recently said that the chain will ban any Universal titles from its theaters as long as the studio plans to release movies on-demand and in theaters concurrently. For decades, exhibitors have enforced a rule that requires studios to keep movies in theaters for two months until they can be released for home viewing. But after the huge on-demand success of Trolls World Tour, this longstanding agreement could finally come to an end. At the same time, experts expect that studios will continue to release films in theaters since big action titles from franchises like Marvel thrive on the big screen. It also remains to be seen if Trolls World Tours's earnings from future rentals will decrease since so many viewers have already seen the movie at home. 
Questions:
How could the on-demand release of Trolls World Tour change the movie industry in the long term?
Do you think studios should release movies in theaters and on-demand at the same time? Why or why not?
Sources: Erich Schwartzel, "'Trolls World Tour' Breaks Digital Records and Charts a New Path for Hollywood," The Wall Street Journal, April 28, 2020; Daniel Roberts, "No, 'Trolls World Tour' Rental Success Does Not Spell Death for Movie Theaters," Yahoo Finance, May 1, 2020.