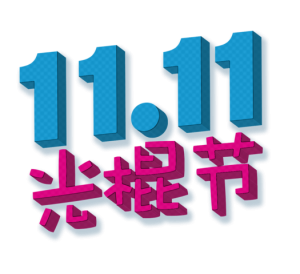 Since the 1990s, on November 11th Chinese retailers led by the e-commerce giant Alibaba have celebrated Singles Day with an abundance of discounts and deals. Initially started as a sort of anti-Valentine's Day and celebration of singlehood, over the years Singles Day has grown into one of the globe's biggest sales events. In fact, Alibaba said that consumers purchased more than $75 billion worth of products on its site during yesterday's festivities. 
This massive haul represents a 26 percent increase over Alibaba's 2019 Singles Day sales. "China's economy has seen a strong recovery and Chinese consumers' purchase behaviors have already returned to pre-pandemic levels, if not higher," said analyst Xiaofeng Wang from the research firm Forrester. Many companies were looking for Singles Day to make up for shortfalls they experienced when sales plummeted during the initial stages of the pandemic. As a result, many brands that traditionally stayed away from offering discounts on the holiday instead decided to participate this year.  
For instance, luxury brands usually skipped Singles Day in order to maintain a sense of exclusivity. With many consumers unable to travel, though, jewelry companies and upscale fashion labels tried to make up for this lost revenue by offering discounted products. "When pandemic makes international travel impossible, consumers will pivot these purchases domestically and particularly online," said Wang. "That's also why it's the first year that luxury brands are heavily involved in Singles Day."
Questions:
Do you think American companies should start offering Singles Day promotions in the U.S.? Why or why not?
Why did luxury brands offer Singles Day discounts this year after staying away from the holiday in the past?
Source: Sherisse Pham, "Singles Day: Alibaba Sales Blitz Rakes in $75 Billion as Chinese Shake Off Covid-19," CNN, November 11, 2020. Photo by Chrionexfleckeri1350.