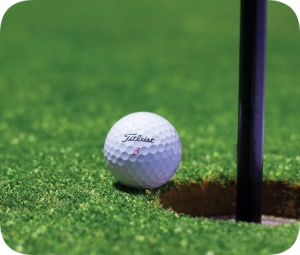 The pandemic took a major toll on entertainment and recreational facilities as everything from theaters to gyms were forced to shut down or drastically alter their operations. Although golf courses and tennis courts initially closed in March and April 2020, they soon reopened and welcomed all sorts of new players looking for socially distanced outdoor activities. From June to December 2020, rounds of golf in the U.S. grew by 75 million compared to the same period in 2019, representing a 27 percent increase. Meanwhile, a study by the Physical Activity Council found that participation in tennis rose 22 percent last year. 
Along with being activities that do not require participants to stand near one another, tennis and golf facilities were also able to easily implement new safety measures. For instance, many golf courses switched to single-occupancy carts that kept people separated and sped up play. Contactless mobile check-in allowed visitors of golf and tennis clubs to get their games started quickly without entering pro-shops or clubhouses. Accessibility to these sports played a big part as well: thousands of American parks have tennis courts while 75 percent of golf courses are open to the public, with the average price of a nine-hole round coming to $22.
Professionals are hopeful that the influx of new players will lead more to realize that golf and tennis are accessible activities for everyone, not exclusive pastimes for the well-to-do. "We have to get rid of this image of what it means to be a tennis player," said Mike Woody, national tennis director of Genesis Health Clubs. "We have to be facilitators of finding people opportunities to play, not compete, but to play." Golf pros similarly want to keep expanding the profile of golf after the pandemic so that it includes as many new people as possible. "There's now a different mood about golf," said Jerramy Hainline, general manager of the online tee-time service company Golf Now. "The spirit is changing out there."
Questions:
Why did participation in golf and tennis increase significantly during the pandemic?
What do you think golf and tennis professionals should do to ensure that participation in these sports continues to rise as the pandemic winds down?
Source: Matthew Futterman and Bill Pennington, "The Pandemic Drove People to Tennis and Golf. Will They Keep Playing?" The New York Times, March 11, 2021.